LED Light Bars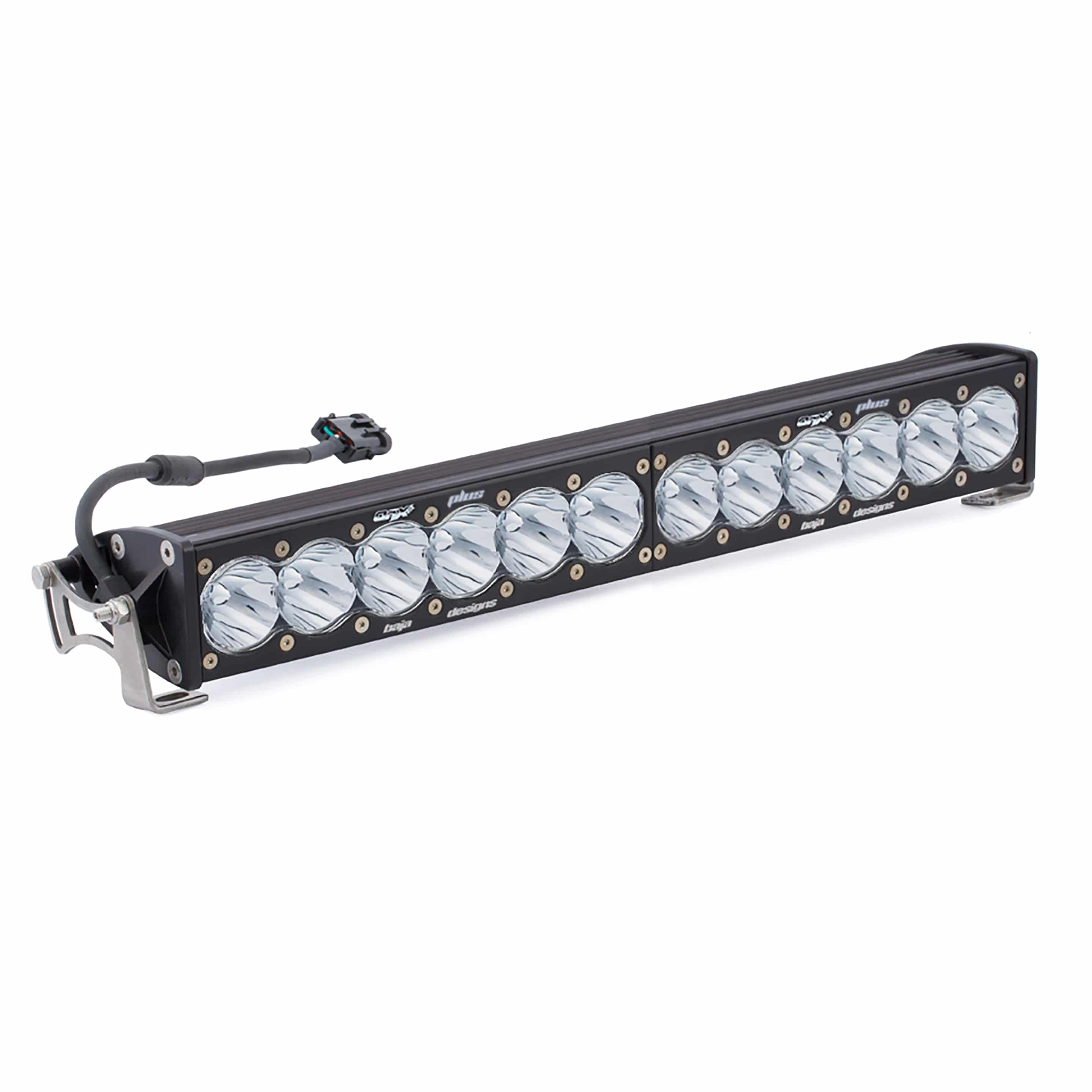 When you need a wide beam of light while driving, an offroad LED light bar is an ideal solution. Light bars are popular for work and play when visibility is paramount. Many work and emergency vehicles have light bars — not just to see the road but to announce their presence to others. They serve the same purpose for offroad trucks, SUVs, and UTVs, cutting through the darkness so you're aware of potential obstacles. LED light bars aren't just for larger vehicles, either. Install them on motorcycles, ATVs, UTVs, and tractors so you always know where you're going after the sun goes down. You can put weatherproof light bars on boats, too. By using Baja Designs lights, you're trusting in the highest-quality off-road lighting in the industry.
High-Performance Light Bars
We offer several off-road LED light bar models to suit how you drive. The OnX6 series is a premium, all-purpose light bar for adventurers or racers. You can order running light bars or fog light bars in many sizes and beam patterns. Versatile dual-control light bars are also available. The new S8 LED off-road light bar has a lightweight aluminum frame with amber backlighting to handle rugged trails. If you want ultimate customization options, XL Linkable light bars are highly adjustable with a precise aim. Rear-facing tail light bars add visibility when backing up and provide rearward illumination.
These Baja Designs lights use the latest light-emitting diode (LED) technology, producing a bright glow that lasts up to 50,000 hours. The running lights have a 5000K color temperature that mimics natural daylight to reduce eyestrain. Thanks to MoistureBlock® construction, our off-road light bars are waterproof — you can even fully submerse them (temporarily) in water without affecting performance. Every light bar has a lifetime warranty against design or manufacturing defects. Contact us to learn more about which light bar is right for you.
Showing all 17 results
Filter by price
Product categories